General theme to be announced in spring 2022
AFTER Alpbach is BEFORE Alpbach
The entire Alpbach team would like to thank the numerous participants of the
35th Alpbach Finance Symposium!
We are looking forward to welcoming you again in the village of thinkers from October 12 to 14, 2022.
These were the Panels 2021
Fixing the "last mile" in digitization
… and productivity gains you can expect
Why do companies need digital and programmable money?
… and which payment strategies are already to be implemented
How companies will be affected by the EU's Green Deal
… and where bank assistance will be helpful
Competitiveness and ESG compliance – contradiction or opportunity?
…high ranking Policy Maker panel
CFO and Treasurer succession – change of paradigm knocking on the door?
… Young Talents will challenge experienced CFO values
Alpbach Interest Rate and FX Forecast – will overvaluation be the new normal?
… what the prices of government bonds, real estate, Bitcoin and Tesla tell us
In addition, about 23 workshops will present user experience with new services in the areas of Corporate Finance, Payment/IT and Risk Management.
The Alpbach Finance Symposium 2021 showed and discussed which challenges medium-sized and large companies are facing in value chain management and which solutions CFO's and treasurers of excellent companies have already taken for the sustainability of their supply chains:
These were the Topics 2021
Financing (Supply Chain Finance; Working Capital Management, Factoring Solutions, Reverse Factoring, Dynamic Discounting)

Full digitalization and automation of the data budget and value chain processes (payment and billing processes, receivables and default risk management, ERP integration, RPA (Robotic Process Automation), ML (Machine Learning)).

Payment solutions with new technologies (e-Invoicing; Sepa RTP (Request to Pay), EPI (European Payment Intitiative), Instant Payment, PSD2, Decoupled Debit Cards, Pay per use, 5G and programable Digital Money)

Security solutions for the information system in the group of companies and their suppliers and customers (IT security, cloud use, hybrid clouds, national firewalls, GDPR, cyber security)

Sustainability reporting and ESG strategy as CFO task (measurement of quantitative and qualitative ESG criteria; ESG value chain financing; ESG rating)

Green Finance: CO2 and ESG criteria in the company and in the value chain to ensure compliance with EU climate targets and the Green Investment Plan.

Reducing risks in production and sales and ensuring economies of scale (reducing amortization periods for investments, making costs more flexible, reassessing production and sales locations)

Value chain risk management; proactive "regulatory watch" to identify business and liability risks in a timely manner; new risk parameters and risk management tools;hedging of supplier and default risk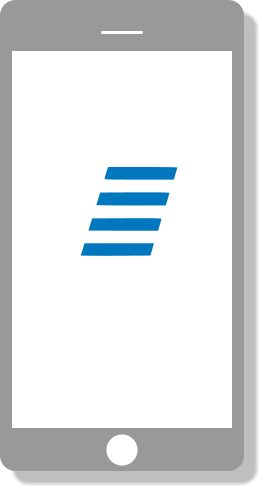 Symposium APP
For IOS and Android: Download our Congress APP for free. Available in Google Play Store or Apple Store.
Keywords: AFS20, Alpbach, Finanzsymposium)
Get the following information before the Symposium:
Links to current articles on the topic: "Digitalisation in the financial sector"
Ongoing updates and news regarding speakers and panels, as well as to the program
During the symposium you can use the following functions: (only for participants):
Download all presentations
Live voting within the app
Communicate with other participants of the symposium